We meet every
Wednesday for a Free group run. We leave for the run at

6:30 pm

. Please arrive a few minutes before that to join us.

BEGINNERS ARE ESPECIALLY WELCOME


Join us at the Sports4 store, Kanata Centrum (near the LCBO), 400 Earl Grey Drive, Kanata, 613-271-7597.


Call Carlene Paquette at 613-839-0133 for more information.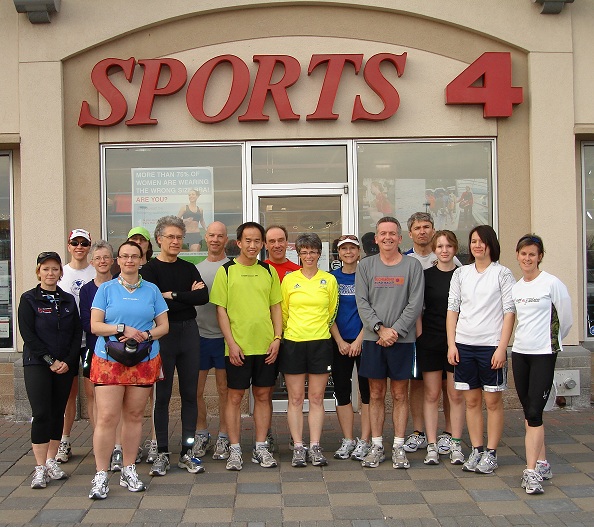 March 31, 2010 - Shorts weather already!

The club was lucky enough to have 2 members who participated in the Torch Relay - Mike Thompson (Dec 12) and Carlene Paquette (Dec 14). See the Torch Relay Photo page for some pics.